I guess it's been a little while since I've posted any baked goods.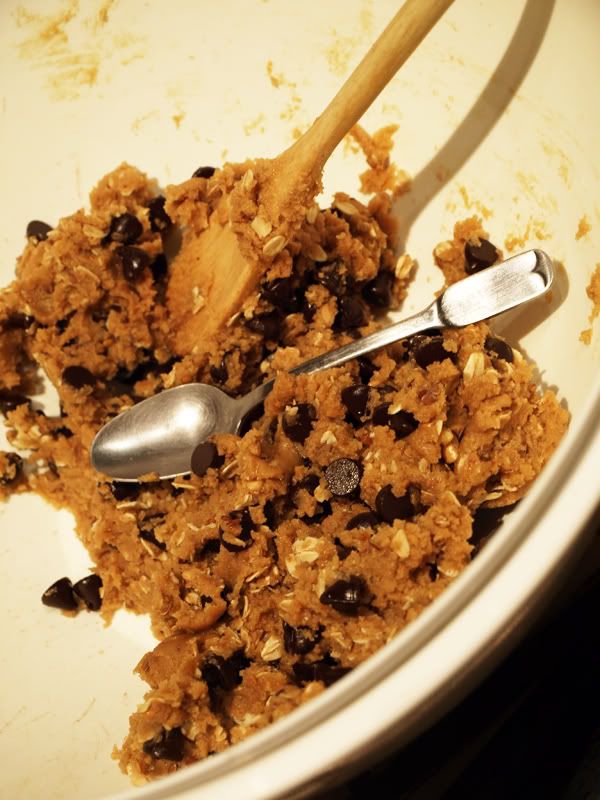 But to be honest, it's been quite a while since I've baked. Even longer since I've baked anything good. But when my mom gave us a lifetime supply of yummy peanut I just couldn't resist making some PB chocolate chip cookies.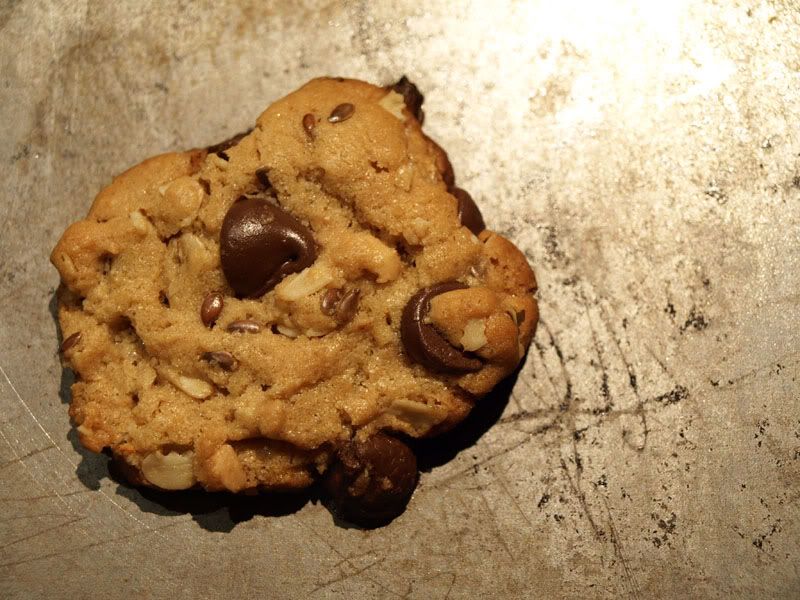 The recipe was originally from
here
, but I adapted it a bit. I added 2 tablespoons of flax seed which gave the cookies a lovely little crunch... almost like eating crunchy little bugs. Mmmm... bugs.