This pie started off so well, with perfectly sweet raspberries and fresh yellow peaches from the farmers market.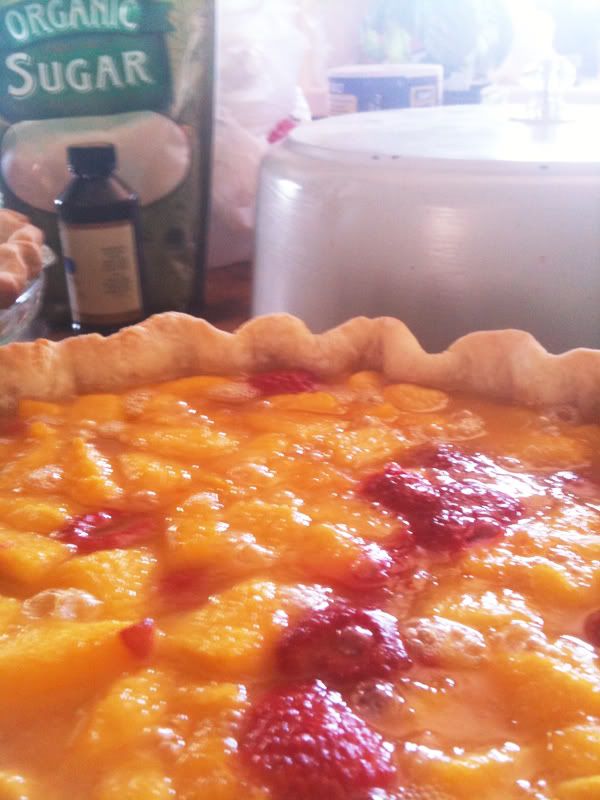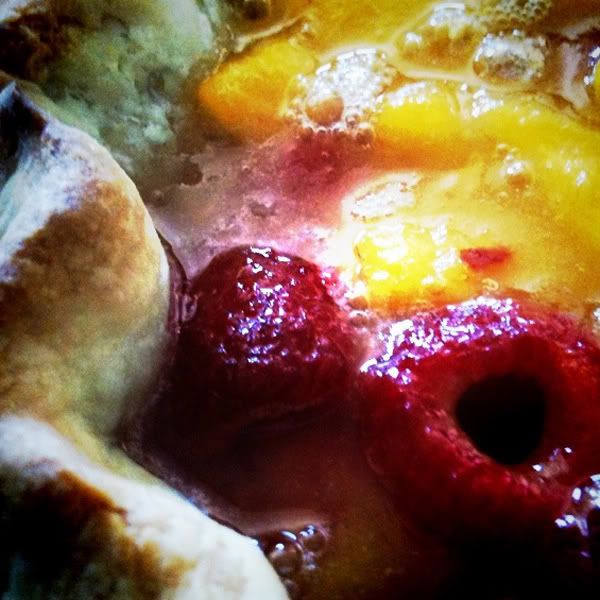 Everything seemed to be going well, the juices were bubbling thickly and it would be done in time to bring to a Sunday BBQ with friends.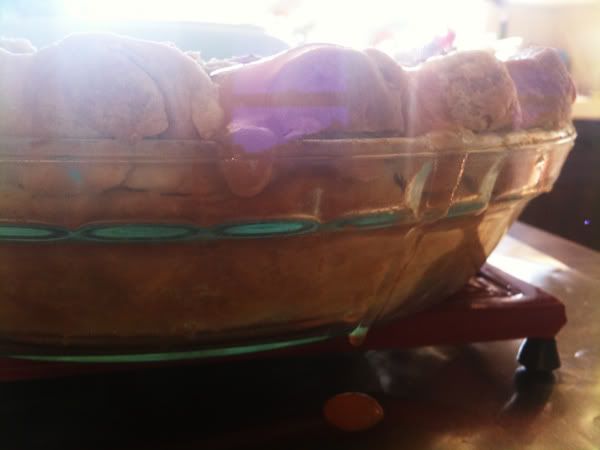 Sadly, when we cut into it, there was something like a peach raspberry soup inside the crumb topped crust. Isn't that always the way when there are eight hungry grown ups and 2 salivating toddlers waiting to eat desert.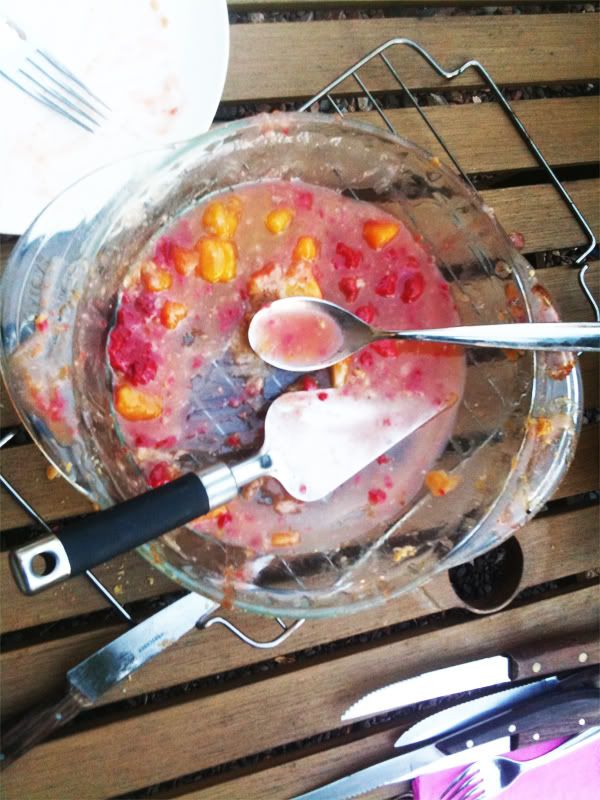 Well, it was devoured anyway. Even if it was a sloppy failure.