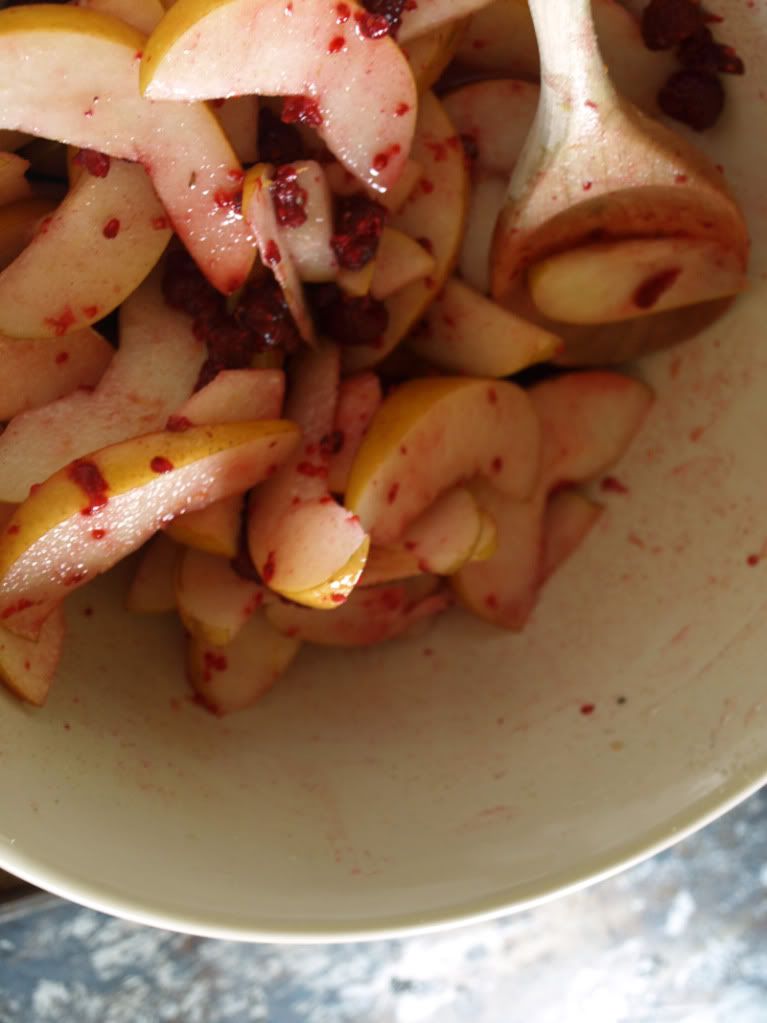 What makes the pears in this pie blush? It must be the raspberries. These two fruits have fallen in love with one another beneath a lattice crust.




I was very nervous about weaving the doughy pastry strips, but Ian had full confidence in me. He thinks this might be his new favorite.
Oh, and did I mention I've signed up for my very first pie contest? Being a novice, I'm sure to be outmatched. But I am excited anyway. I'll be asking for your input on which of my pies look like contest winners. Too bad I can't have you all be taste testers too.