Santa Monica, Venice & Hollywood Forever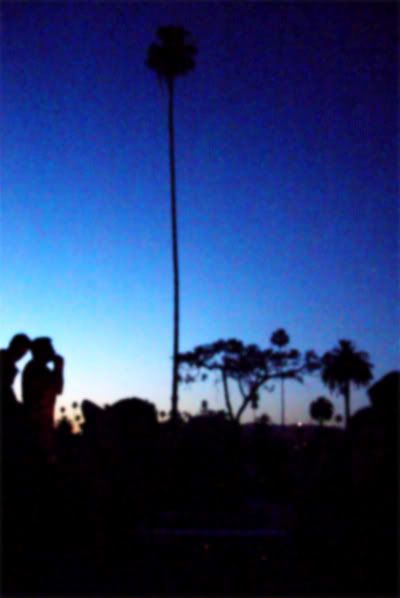 Our mission for Saturday was to go to the
Cinespia
screening of "Bride of Frankenstein" in the Hollywood Forever cemetery. If you haven't been to a summer movie here, you simply must go. It's wonderful. Bring a picnic (maybe a sandwich and cannolis from Bay Cities Italian Deli) and a bottle of wine and enjoy the sultry late night.
We decided to head south early and have a day of LA before the show.
After a long, hot drive down Highway 1, we needed to eat. We stopped at
Chez Jay
for some food, drink and history, but the kitchen was closed. So we had a pint and moved on.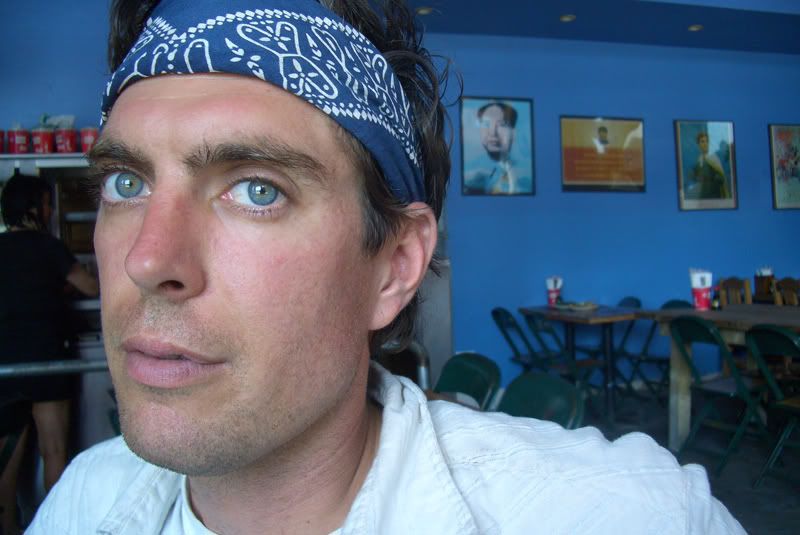 And then we spotted it...
Mao's Kitchen
. Our friends, Sara & Kelly, introduced us to this wonderful place, but we never though we'd find it again.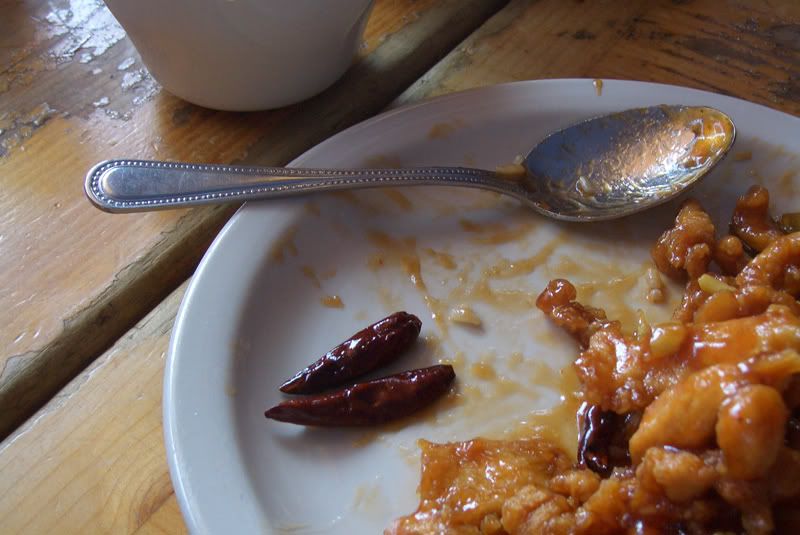 May I suggest the shrimp and spinach dumplings and the orange ginger chicken with a glass of home brewed ginger ale. Yum and yum.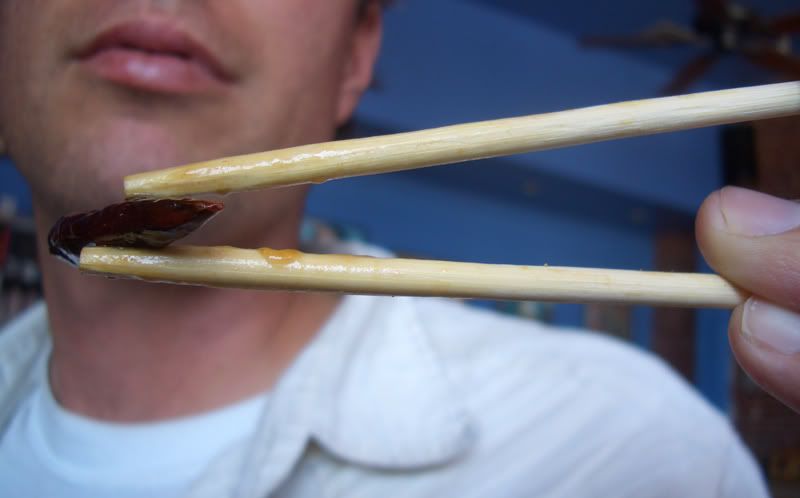 I dared Ian to eat one of these, but he wouldn't do it.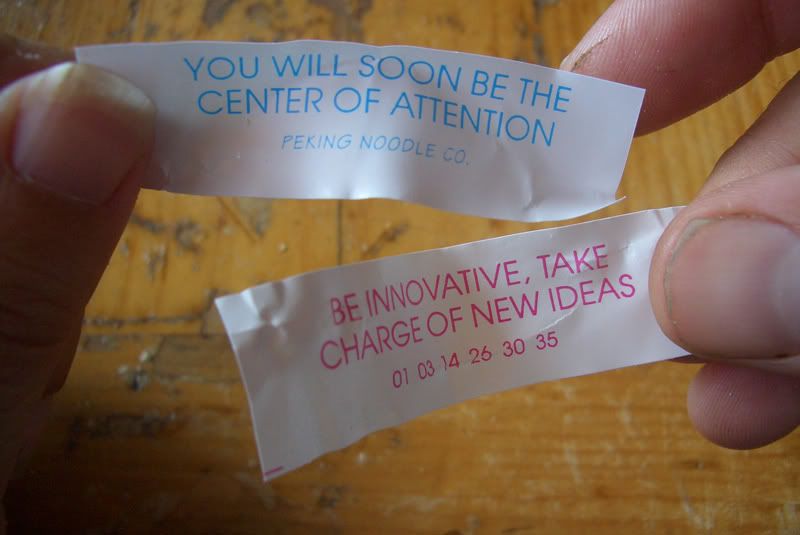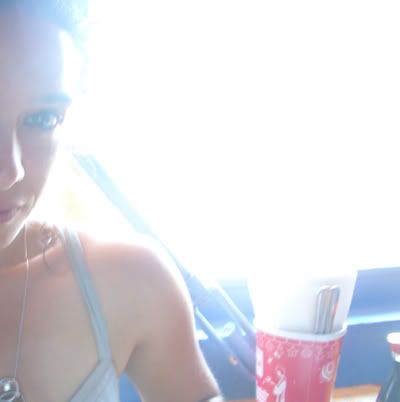 Full and fortunate, we headed out into the heat. We made a few stops on Abbot Kinney, my favorites being
Madley
&
Surfing Cowboys
. We were having so much fun that I forgot to take any more photos.
Sunny Sunday in Santa Barbara
On Sundays the
Santa Barbara Museum of Art
is free. So it was the perfect day to go see the
Bret Weston
photo exhibit. It's a must see for photography lovers.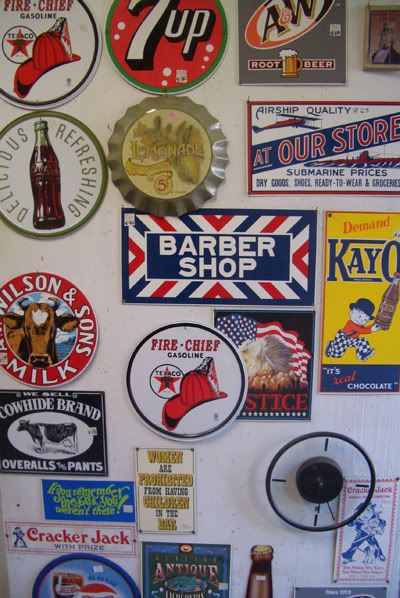 Then to my favorite Antique Mall of SB...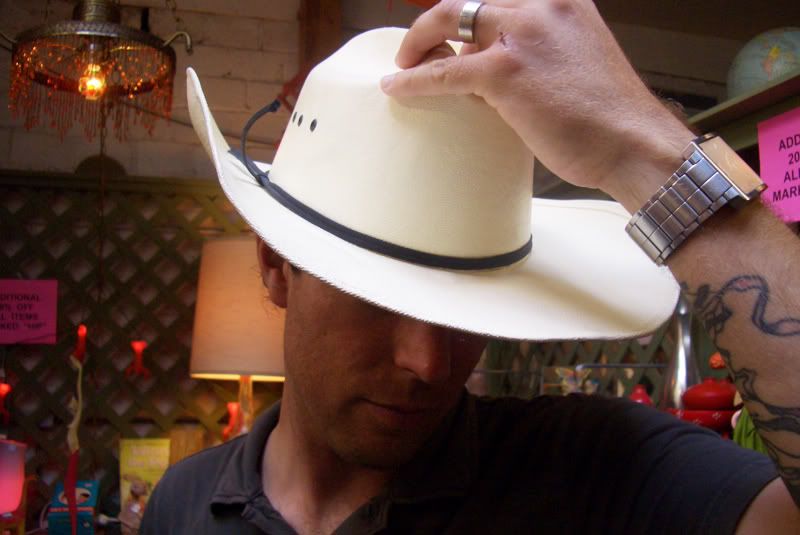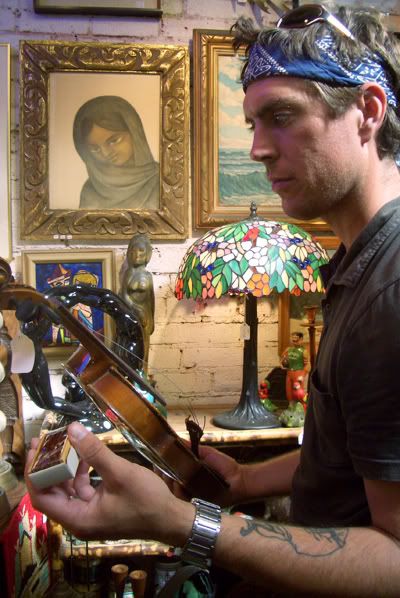 ... where Ian tried out cowboy hats and violins...

and I admired the costume jewels.