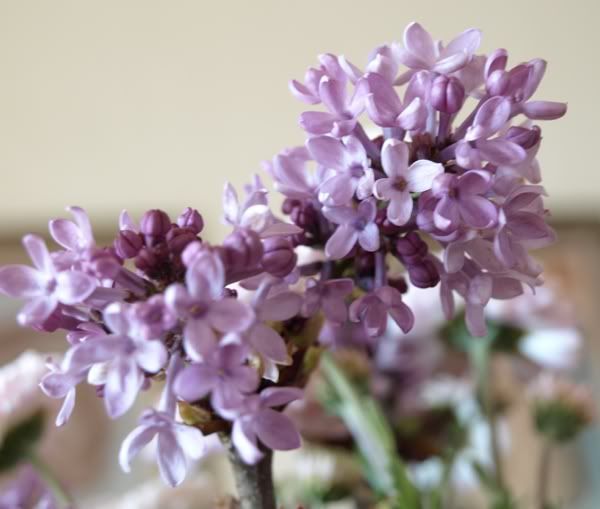 Lilacs are in season and are decorating our local farmers' market. When these lovelies are in bloom I always buy a bunch for my mom. They're her favorite.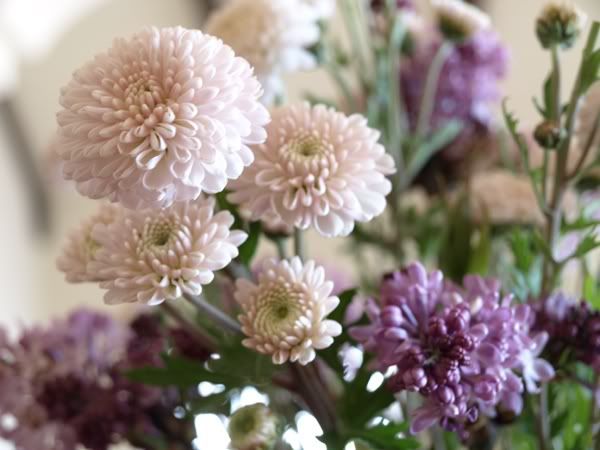 Not only are lilacs easy on the eyes, but they smell wonderful—like the freshest springtime perfume. We filled out our lilac bouquet with some pale pink mums.
Do you have a favorite spring blossom?